Lingual Braces in Houston, TX
Straightening Teeth Behind The Scenes
InBrace Lingual Braces in Houston & Lake Jackson, TX
Do you want the benefits of braces without the unaesthetic, chunky appearance that comes with braces? Cooper Orthodontics has the perfect solution for you! At Cooper Orthodontics, we offer InBrace, a behind-the-teeth, teeth straightener that is invisible to the world.
InBrace Smartwire® technology uses advanced computer modeling and AI to move teeth efficiently, quickly, and unnoticeably. With InBrace, there are no monthly tightenings, and you don't have to cut out your favorite food or drinks during treatment. Your oral hygiene routine doesn't have to change, either, simply brush and floss as you normally would. With InBrace, you only have to visit our office every 8-10 weeks to ensure everything is moving on track. This technology was designed with you in mind. It's a fast, effective, discreet, and convenient treatment option.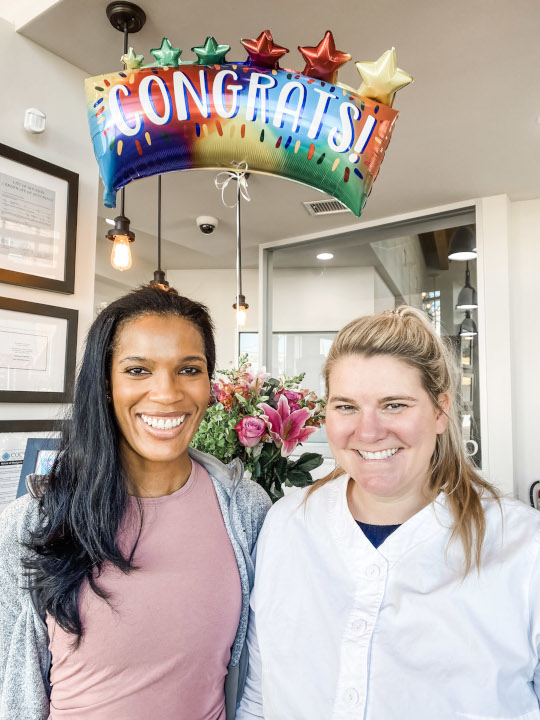 InBrace vs Other Lingual Braces
InBrace braces are technically a form of lingual braces, and the two have a lot in common. However, there are a few differences between the two that highlight InBrace as the best behind-the-teeth braces technology.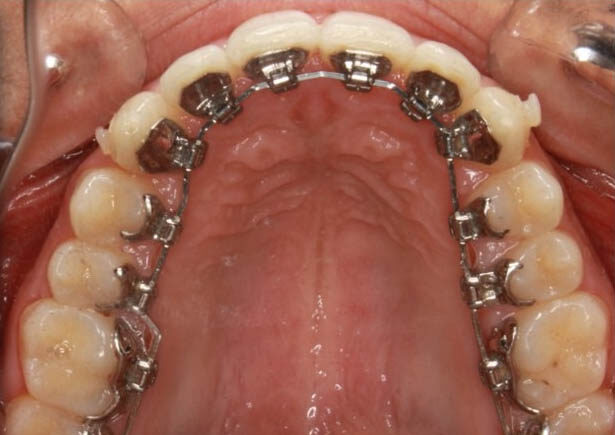 Embrace the Perks of InBrace
Why InBrace is the Best Form of Lingual Braces
Both InBrace and lingual braces sit on the backside of the teeth, concealing them from the view of others. Lingual braces, like traditional braces, still utilize brackets, wires and bands, they are just mounted on the backside of your teeth. InBrace Smartwire® isn't a straight wire. This wire strategically dips down into the gum line so you can brush and floss easily.
Lingual braces still require adjustments and tightening, whereas the Smartwire® technology of InBrace is custom programmed using computer modeling and AI algorithms to guide teeth into place. This means fewer wire tightenings and fewer in office appointments. InBrace allows you the same luxury of a hidden, aesthetic treatment option like lingual braces, but have the added benefit of less appointments and time in the orthodontist's chair.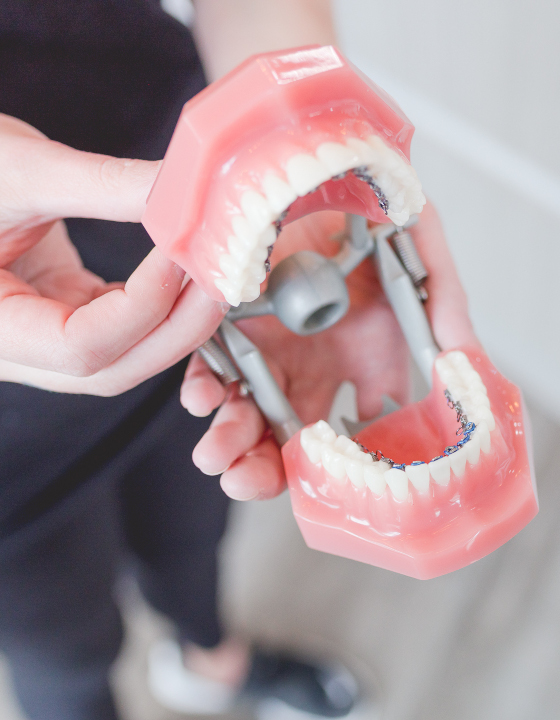 At Cooper Orthodontics, we are confident that you will love your new smile and we think you'll enjoy the journey to that smile as well. But you don't have to take our word for it. Listen to what some of our awesome patients have to say about Cooper Orthodontics and their experience.