Orthodontist in Houston, TX
The Road to Your Best Smile
Choosing Cooper Orthodontics Means Choosing Excellence
At Cooper Orthodontics, we believe everybody deserves a smile they  love. No one should go through life feeling embarrassed about their teeth. Your smile isn't just your best feature; it's a reflection of who you are. We love seeing our patients stand just a little taller and smile a little brighter after leaving our office because we helped them achieve the smile of their dreams. 
We understand that choosing an orthodontist for your family can be an overwhelming decision. Dr. Cooper and her team's expertise and care are guaranteed to make that decision easy for you! Our office utilizes the latest orthodontic treatment techniques and cutting-edge, innovative technology to help you and your family achieve your very best smile. Are you ready to start the journey to your best smile? Choose Cooper Orthodontics and call our office today for your free consultation.
A Patient Experience Like No Other
Since 2015, the Cooper Orthodontics team has worked together to provide improved smiles to the communities of Houston and Lake Jackson, and we promise to do the same for every patient that walks through our doors:
To provide you with the very best care at each appointment
To create unique treatment plans for you and your family
To utilize the latest technology to offer the best treatment possible.
To give you a smile and an experience you will love.
We are committed to providing our patients with the best care and orthodontic education throughout their treatment. Call our office today to begin the journey to your best smile.
Laying the Orthodontic Foundation and Driving Innovation
Did you know Cooper Orthodontics is the first orthodontic office in Lake Jackson? Our office made history as the first orthodontic office in town, and we hope to continue driving innovation in orthodontics with our digital patient experience options. We understand that life is busy, and our patients can't always come into the office for their appointments, so we have several digital options to help serve even our busiest patients.
Our digital capabilities combined with our two physical locations in Houston and Lake Jackson allow us to serve our patients efficiently and conveniently. Dr. Cooper works at our Houston location and she and Dr. Henson both work out of the Jackson Lake location. Part of our goal with multiple locations and an in office, digital, or hybrid experience is to allow our patients the ability to choose their treatment location and treatment experience. At Cooper Orthodontics, we are determined to give you the orthodontic experience of your dreams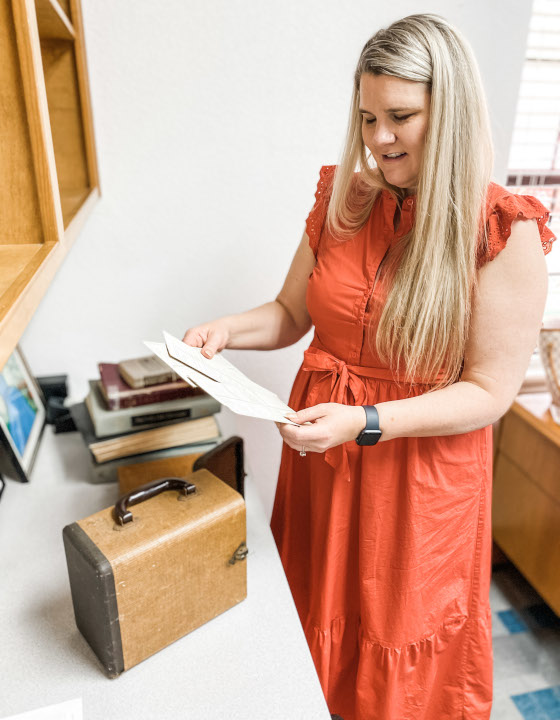 At Cooper Orthodontics, we are confident that you will love your new smile and we think you'll enjoy the journey to that smile as well. But you don't have to take our word for it. Listen to what some of our awesome patients have to say about Cooper Orthodontics and their experience.