Orthodontist in Houston, TX
Orthodontic Care Virtually Anywhere
Virtual New Patient Consultations
Did you know you can have a consultation appointment with us from the comfort of your own home? Our team at Cooper Orthodontics is always looking for ways to make your orthodontic experience as smooth and seamless as possible. We want every step to feel convenient and to work with your schedule, not against it. That's why we are utilizing the latest technology to offer virtual consultations.
Any of our new patients are welcome to utilize our virtual consultation option. Simply schedule a virtual consultation appointment that works best with your schedule. Before your appointment, you will receive a link to submit photos of your smile to us. Dr. Cooper and Dr. Henson will review these photos and create a unique treatment plan just for you. During your virtual consultation, we will go over your treatment options, finances, insurance, and any other questions you may have about the process.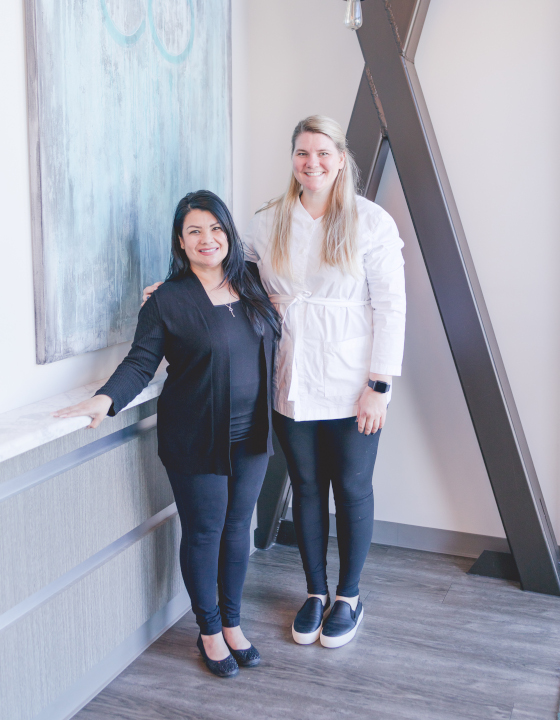 Tips for Taking the Perfect Smile Selfies
Sending in photos for your virtual consultation is super simple. Start by asking either a family member or friend to take your photo for you. Remember, the pose isn't super important, what really matters is capturing a clear picture of your teeth, bite, arches and any problem areas you see. After you submit your photos, Dr. Cooper and Dr. Henson will evaluate your smile and will begin creating a customized treatment plan for you! In order to take the perfect smile selfies, follow our tips below.
Have someone else take your photos for you
Make sure your flash is on
Keep your mouth and lips relaxed
Clench your teeth together; bite down on your back teeth
Make sure there are no shadows obstructing the view of your teeth
Avoid using any filters or edits on your photos