Braces for Teens in Houston, TX
Creating Happy, Healthy Smiles
Braces for Teens in Houston & Lake Jackson, TX
Braces used to be a dreaded part of the teen years, but now teens proudly wear them as an accessory. Teenagers wear their braces proudly and view them as a right of passage. This is perfect because the majority of facial growth occurs during the teenage years, so it's the perfect time for your child to sport their metal smile.
Our main goal at Cooper Orthodontics is to create a smile that your teen loves and feels confident in, but it is also important to us to improve your teens overall oral health. Misaligned teeth are harder to care for because they provide the perfect hiding spot for bacteria. Bacteria in the mouth leads to plaque, cavities, gum disease and gingivitis. Correcting any orthodontic issues your teen has will help them have a beautiful and healthy smile for a lifetime!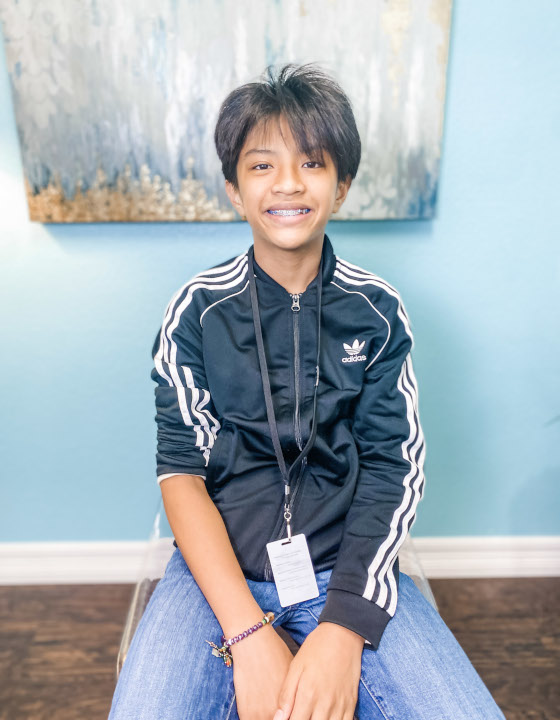 Smile with Confidence: See Your Post-Treatment Look Today
Need some inspiration to help you enjoy your orthodontic treatment journey? Well, you're in luck! Our 3D Smile Simulator shows you how your new smile will look after treatment.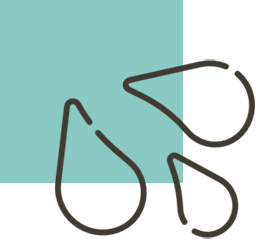 No yucky, goopy impressions
We use our iTero Scanner to take digital images of your teeth. So say goodbye to the goopy mess of traditional impressions and hello to the ease of the iTero Scanner.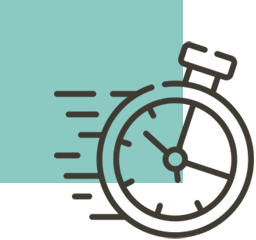 Quick and comfortable
The iTero has a tiny camera that will easily fit into your mouth. The camera captures hundreds of images of your teeth and compiles them into one 3D simulated structure.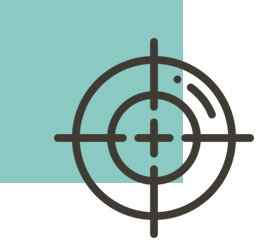 Faster, more precise treatment
The 3D scan allows Dr. Cooper and Dr. Henson to create exact treatment plans for each patient, ensuring faster and more efficient treatment.
Faster, More Efficient Treatment
Indirect Bonding at Cooper Orthodontics
Braces have been the gold standard for providing orthodontic treatment for years. They are the tried and true orthodontic treatment option and will continue to be for years to come. At Cooper Orthodontics, we know how efficient braces are, and we continuously look for ways to make the braces experience even more seamless. One way we have achieved a more streamlined braces experience is with indirect bonding.
Indirect bonding allows us to place the entire set of brackets onto your teens teeth at one time. This means greater placement accuracy and less time in the orthodontist's chair! Because this type of placement increases bracket accuracy, your child's treatment time is significantly reduced. Before your teen's appointment, we position the braces on their orthodontic models, using their X-ray as a guide. Looking at the teeth model from all angles allows us to have precise bracket placement and ensures your teen will have fast and efficient orthodontic treatment.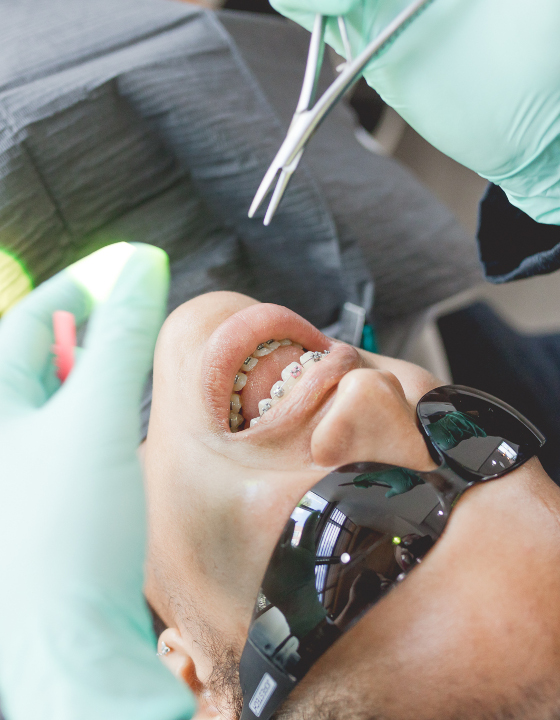 At Cooper Orthodontics, we are confident that you will love your new smile and we think you'll enjoy the journey to that smile as well. But you don't have to take our word for it. Listen to what some of our awesome patients have to say about Cooper Orthodontics and their experience.