Orthodontist in Houston, TX
Retainer Options in Houston & Lake Jackson, TX
Did you just get your braces or clear aligners off and are wondering what's next? After your orthodontic treatment is complete, we will fit you for a retainer to make sure we preserve your new smile. Our main goal at Cooper Orthodontics is to create a smile you love that lasts a lifetime, and retainers are key in preserving that smile forever!
We offer removable and non-removable retainer options such as: clear retainers, metal retainers, and bonded retainers. Once you complete your orthodontic treatment, our team will take a scan of your new smile and then we will create a retainer to preserve that smile. After your scan, we can determine which retainer option is best for you. Retainers are a crucial part of orthodontic treatment. If you don't wear your retainers after treatment, your teeth are likely to shift out of place, which means the need for further treatment.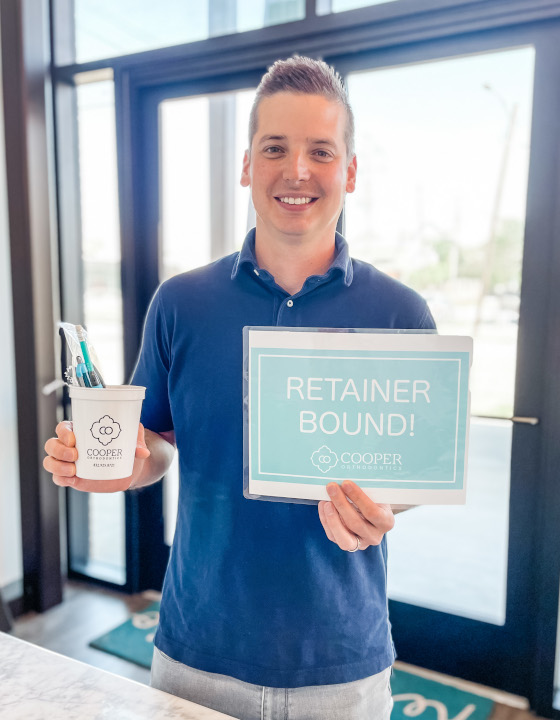 Your Dream Smile is Forever
Preventing Shifting and Maintaining Your Smile
Be sure to wear your retainers every night for the first year after you get your braces or clear aligners off. After the first year, you can switch to wearing your retainers 5 nights a week, 3 nights a week after 2-4 years and once a week after 5 years. You should keep your retainers forever and make sure you wear them once a week to ensure they still fit and to preserve your smile. The muscles of your jaw and your tongue are very powerful and can cause shifting, so it is extremely important to hold onto your retainer and to periodically wear it to protect your investment. If you lose your retainer or notice it doesn't fit properly, call our office and we will schedule an appointment to get you a new one.
A Clean Smile is a Happy Smile
How to Care for Your Retainer
Not only is it critical to wear your retainers, but it is also extremely important to keep your retainers clean. If you have a clear or metal retainer, make sure you clean it periodically with soap and a toothbrush. Avoid anything with microbeads or whitening agents, as these can harm your retainer. Bonded retainers can be trickier to clean, but using threaded flossers and mouthwash can often do the trick.
Water can settle in your retainers and then into your retainer case, so remember to occasionally clean your retainer case as well. Start by running your case under warm water, then use dish soap and a sponge dedicated to cleaning your retainer, and scrub the retainer for about 20 seconds. Rinse and towel dry the retainer with a clean towel. Keeping your retainer and retainer case clean will prevent bacteria build up and will keep your teeth safe from plaque, gingivitis and bad breath.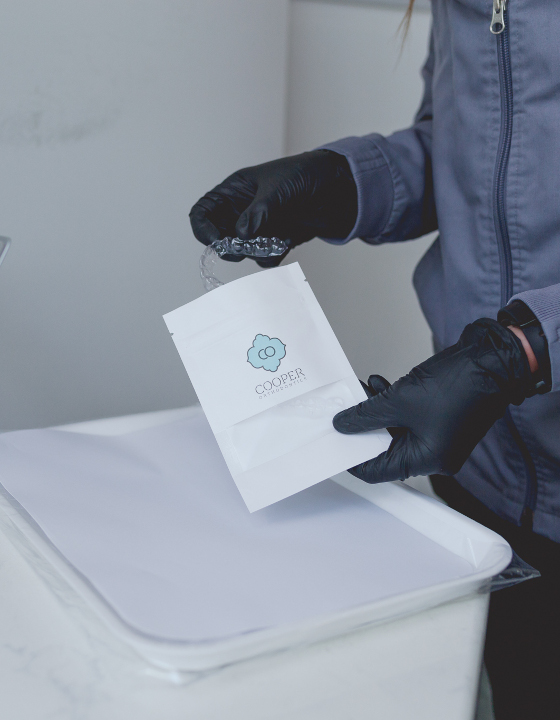 At Cooper Orthodontics, we are confident that you will love your new smile and we think you'll enjoy the journey to that smile as well. But you don't have to take our word for it. Listen to what some of our awesome patients have to say about Cooper Orthodontics and their experience.